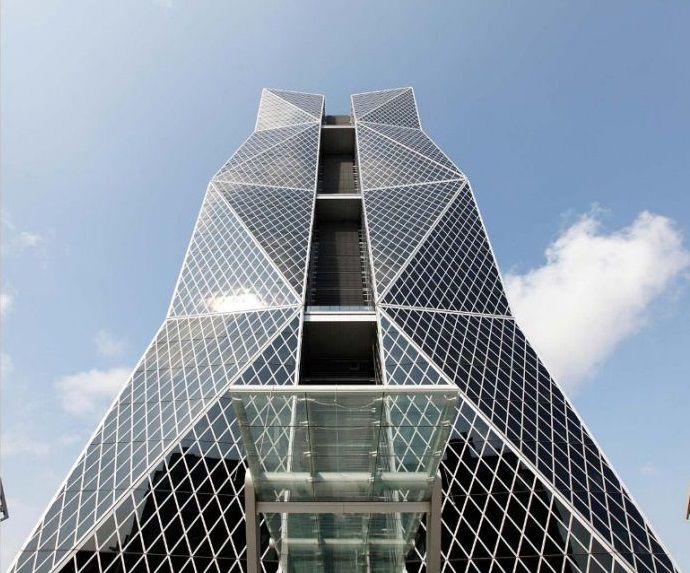 Image: ??????
With its outstanding modern design the China Steel HQ building is an iconic building in Kaohsiung.
Shanghai Greenland Luwan Riverside CBD, Xuhui District, ChinaThe exterior mega-bracings span every eight stories, with their tiebacks forming terraces on every interval.
The diamond-shaped double skin curtain wall allows for optimized natural lighting and ventilation that reduces heat-gain, minimizes energy consumption and shields traffic noise in this warm urban climate.
The building is the first n Taiwan using the specification of EOTA ETAG 002 on structural glazing.
Architect: ARTECH INC

Facade by: CWCO
Sika Products: Sikasil SG-500 CN, Sikasil WS-305 CN, Sikasil WS-355