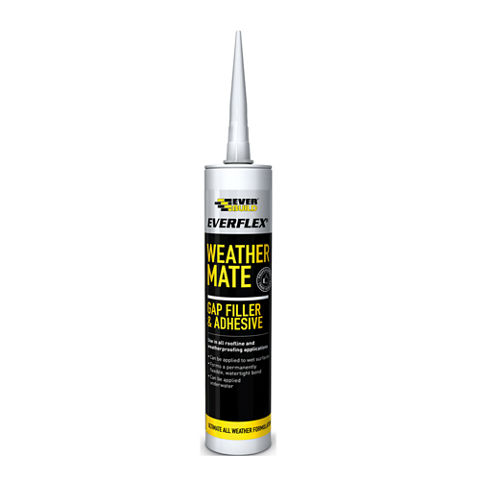 An advanced gap filler and adhesive for the ultimate all weather applications.
EVERBUILD® Weather Mate® is a multi-use elastic filler that can be applied in wet weather and to wet surfaces, even under water, remaining permanently flexible. Intended for external use only it can be overpainted with most paints and woodstains when cured. Adheres to most common surfaces.
Can be applied in all weathers.
Sticks to wet surfaces.
Resists all weather conditions.
Permanently flexible.
Can be used in conjunction with Bitumen and asphalt.
Shrinkage
ca. 25%