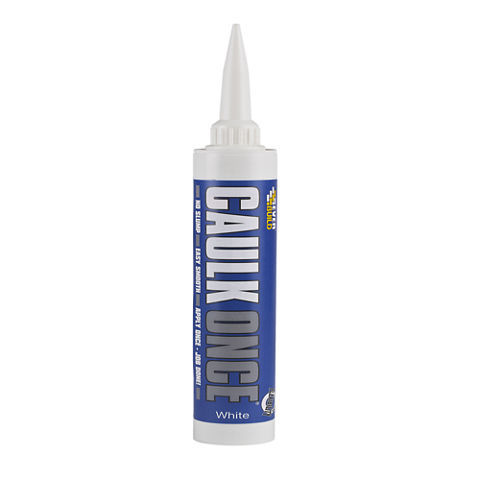 Premium quality acrylic caulK
EVERBUILD CAULK ONCE!® is a premium quality acrylic caulk that has been formulated to outperform all other conventional decorating caulks and fillers. Fast-drying and permanently flexible, EVERBUILD CAULK ONCE!® can be over painted in 1 hour with all paint types or covered over with wallpaper. EVERBUILD CAULK ONCE!® has been manufactured using an advanced high quality polymer to offer superior adhesion, low shrink as well as tooling down smoothly.
Fast drying - can be overpainted in 1 hour.
Permanently flexible.
Easy water clean up.
Excellent slump resistance.
Form
Paste
Viscosity
250-450,000 cP
Shrinkage
<25% (ISO10563)
pH
8.5-9.5
Slump Resistance
No slump ISO7390
Application Temp. Range
+4°C to +40°C