Resistant to weathering and seawater, Sika sealants are the perfect all-rounders for exterior applications. Interior sealants are ideal to seal furnishings and fittings on ships, yachts and sailing boats.
Exterior Sealing in Marine Construction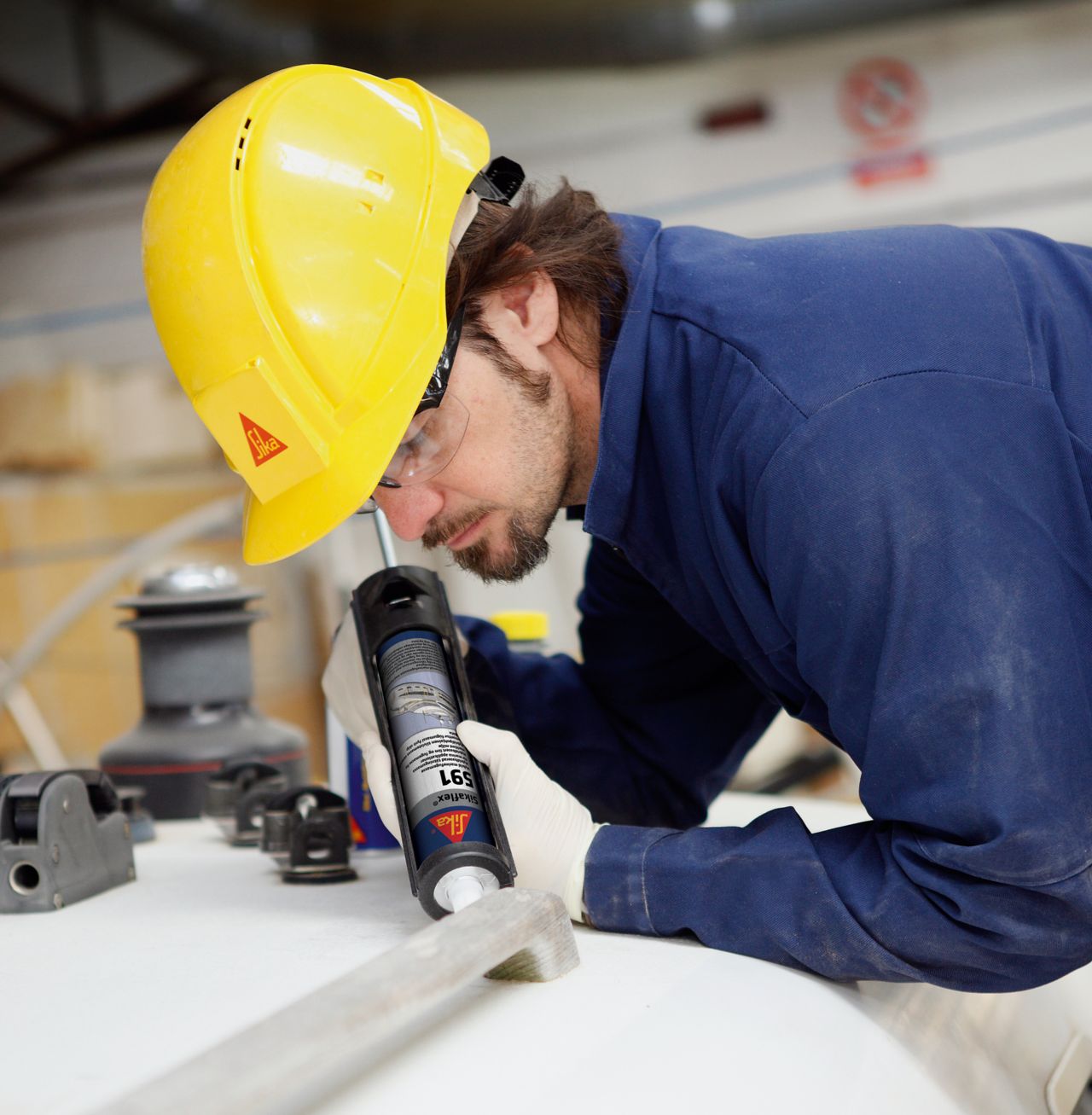 Sealants for Exterior Sealing Applications
Resistant to weathering and seawater, Sikaflex®-591 is the perfect all-rounder: an all-purpose flexible marine hybrid sealant that bonds extremely well to all standard materials used in boat construction. Its outstanding elasticity ensures a durable, long-lasting seal alike all other Sikaflex® Marine sealants and adhesives. Sikaflex®-295 UV features 1-C, easy to apply, high elastomeric characteristics.
Sealing applications
Chain plates
Deck Fittings and Hardware
Hatches
Ports, etc.

Best Recommended Products for Exterior Sealing of Ships and Boats