A ballasted roofing system will normally be surfaced with gravel or pavers and with the membrane laid above the insulation. In some cases when creating green roofs the membrane may be located under the insulation in an 'inverted' situation. Note that inverted constructions will require an insulant specifically designed for exposure to moisture such as Extruded Polystyrene (XPS).
Sika-Trocal®/Sikaplan® Type SGmA membrane is loose laid over the substrate and fastened at the perimeters and around penetrations prior to the installation of the ballasting material, typically round washed stone, pavers or roof greening.
Green roof systems are generally categorised as Intensive, Extensive or Biodiverse depending on the type of planting used and the level of amenity required.
Intensive systems are heavy and utilise high maintenance greenery such as shrubs, bushes and trees.
Extensive systems use lightweight growing mediums and sedum to provide a meadow like finish requiring minimal maintenance.
A Biodiverse system is generally specified to replicate the natural habitat of specific flora and fauna.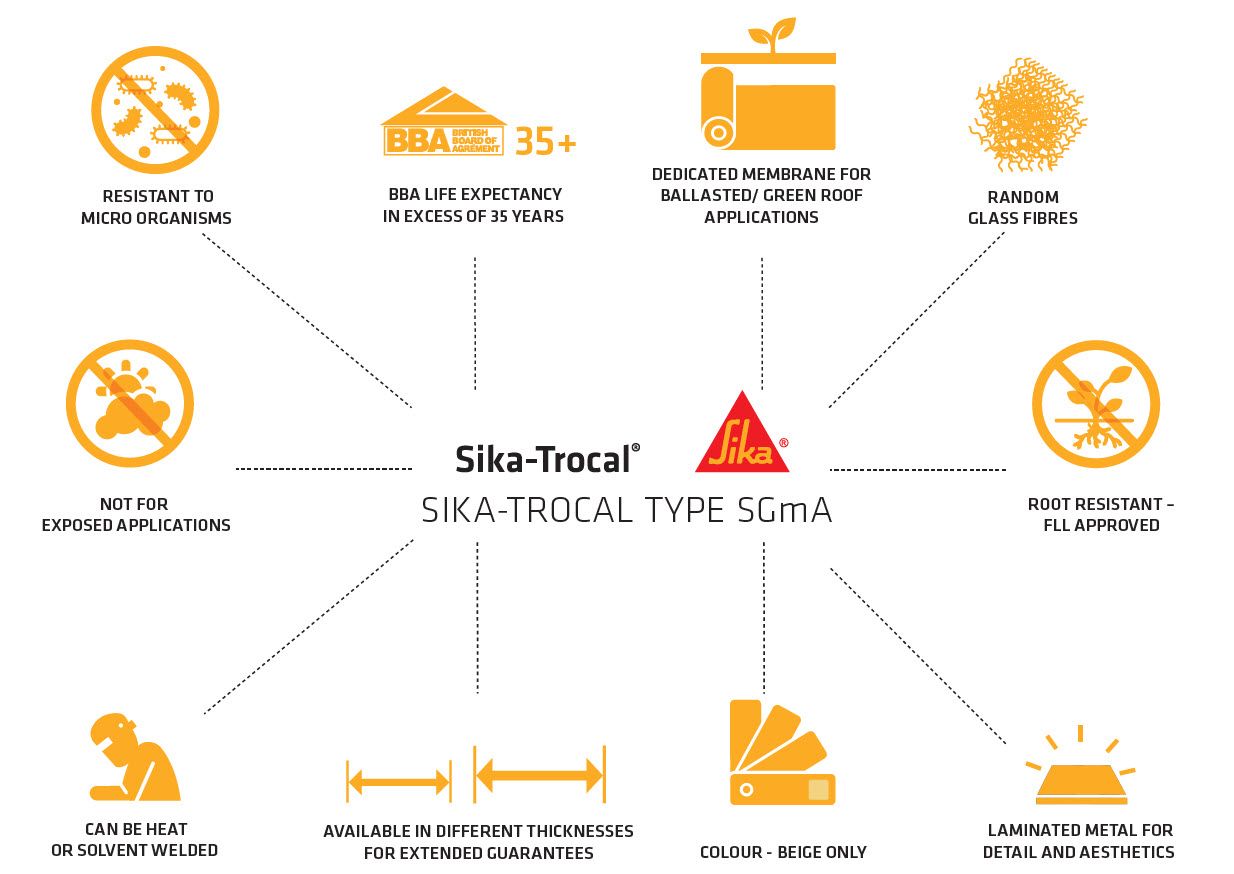 Our Range of Sika-Trocal®/Sikaplan® SGmA Single Ply Roofing Membranes
You May Also Be Interested In