In situations where a Sika-Trocal®/Sikaplan® mechanically fastened or ballasted membranes are not suitable for a particular project then the adhered Type SGK can offer a viable alternative solution. Typical examples of this are swimming pools and laundry rooms, where the high humidity requires the use of high cost stainless steel fasteners, renovation of existing failed roofs, concrete decks and where fasteners cannot be visible internally. The substrate requirements for use with adhered membranes are different to those of the other attachment methods, notably the selection of insulation boards and preparation and treatment of any existing roof surfaces. All specifications need to be agreed with our Technical Department before commencing installation.
Type SGK membrane has an integral polyester fleece backing that helps mask the appearance of insulation board or timber deck joints. The Type SGK membrane is adhered to the substrate using Sika-Trocal Type C300 adhesive.
Where thermal insulation is used it is important that suitable insulation boards are used to ensure compatibility between the adhesive, the face and the insulant core. When bonding to an existing substrate the quality and suitability of the substrate is critical to the success of this system and the weakest lamination in any build up must always be considered.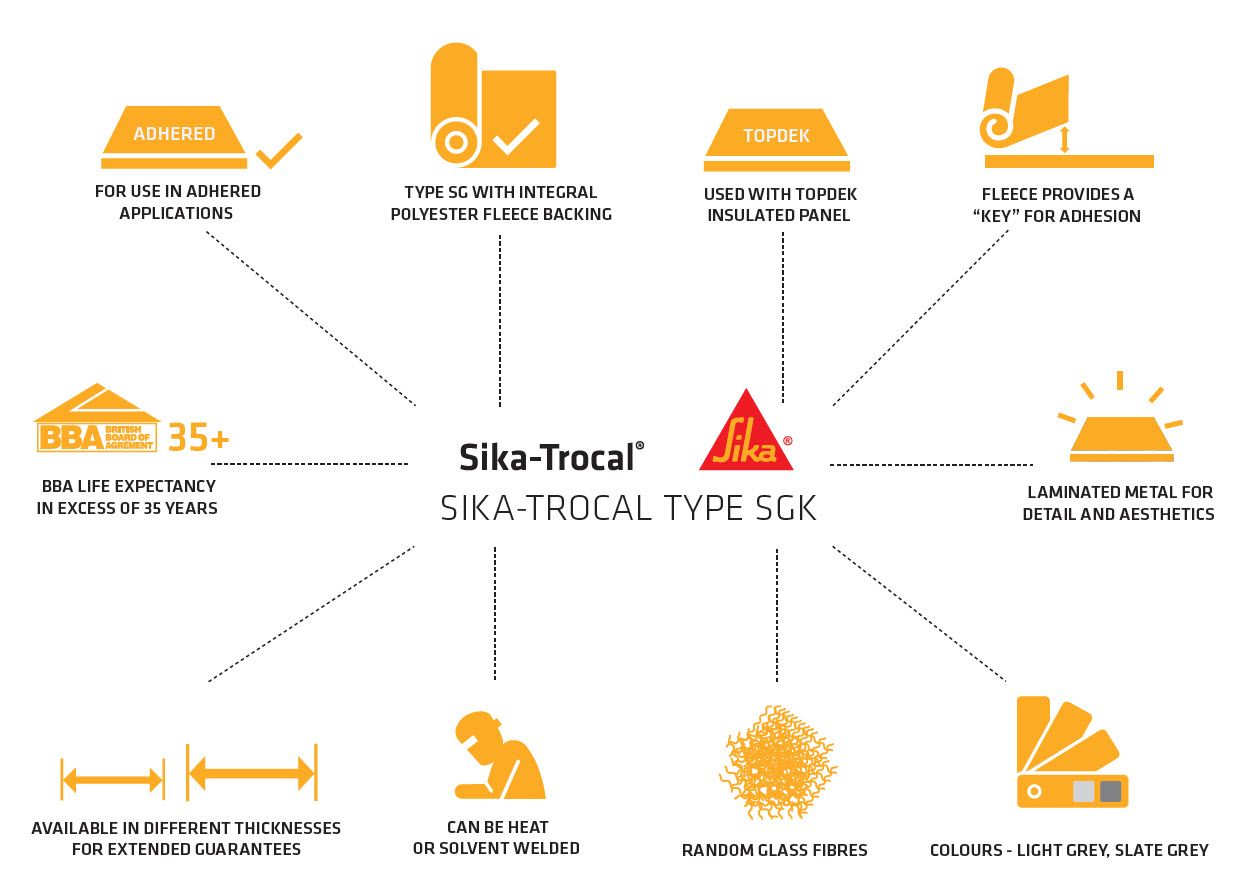 Our Range of Sika-Trocal®/Sikaplan® SGK Single Ply Roofing Membranes
You May Also Be Interested In