In so called "Green Roofs" soil, or a suitable plant growing medium, is built up and planted with selected vegetation over the waterproofing membrane. Green roofs can therefore make a significant contribution and present practical solution in the quest for sustainability, increased biodiversity and quality of life.  
Green roofs provide many environmental and economic benefits including:
Reducing heat-island effect in cities

Protecting and prolonging the life of the waterproofing membrane

Slows down storm water flow by retaining up to 75% of rainwater, thus alleviating the pressure on storm water and drainage infrastructure
Enhancing the aesthetics of the building

Improve thermal performance of the building

A natural environment on the roof with natural CO2 absorption
Sika provides nearly all products for a full green roof system
Sika drainage composite board
Sika waterproofing membrane (with loose laid membrane systems such as Sarnafil®/ Sikaplan® or liquid applied membranes such as Sikalastic®)
Sika protection or separation layer
Sika thermal insulation (e.g. Sikatherm®)

Sika vapor control layer (e.g. Sarnavap® series)
Sika concrete substrate additives (see our concrete admixtures)
Sika roof accessories (e.g. Sarnafil® walkway pads, prefabricated accessories, etc.)
Scuppers, drains and more, depending on your local project requirements
Our technical experts can help you solve all detailing conditions in your project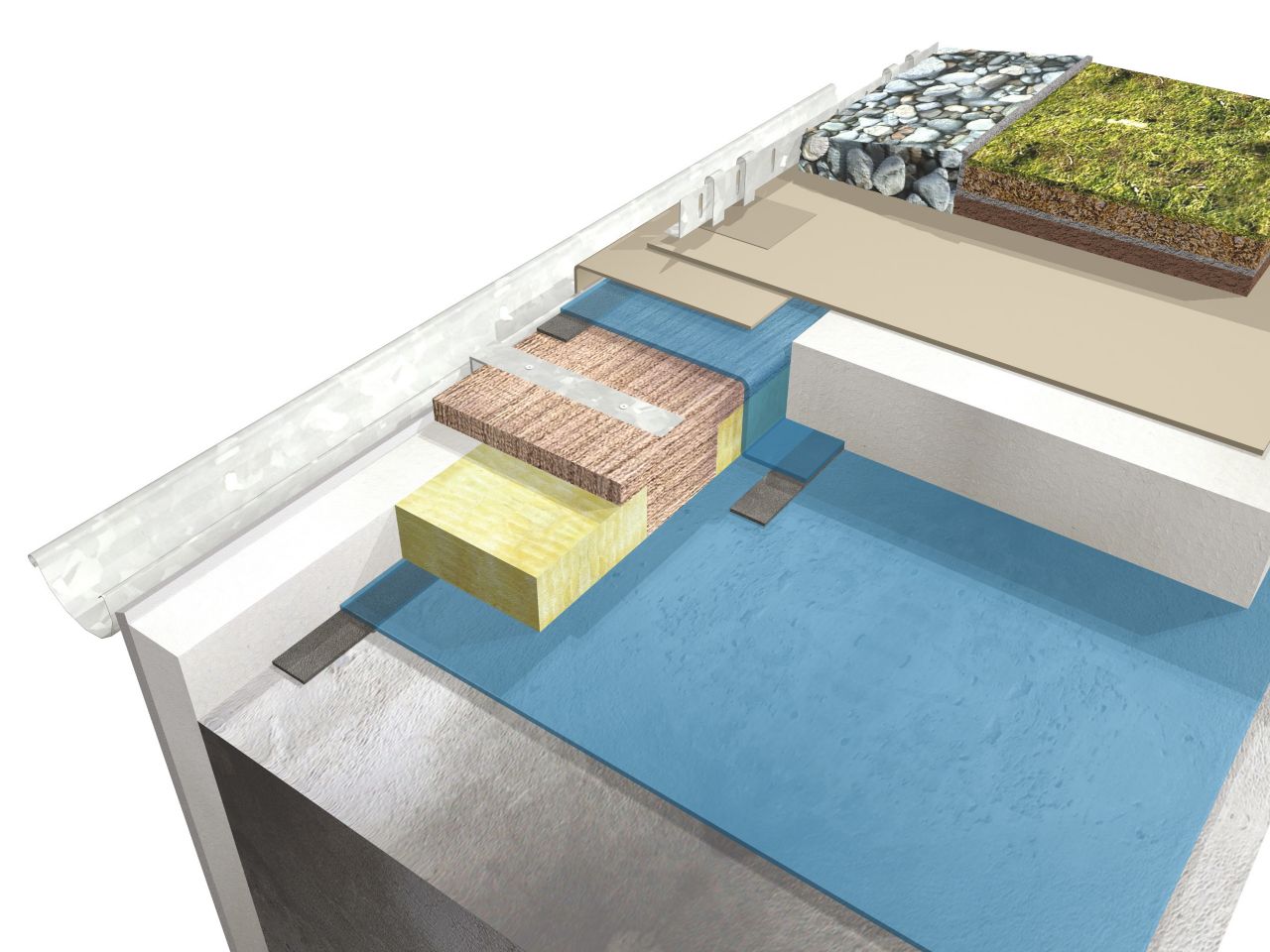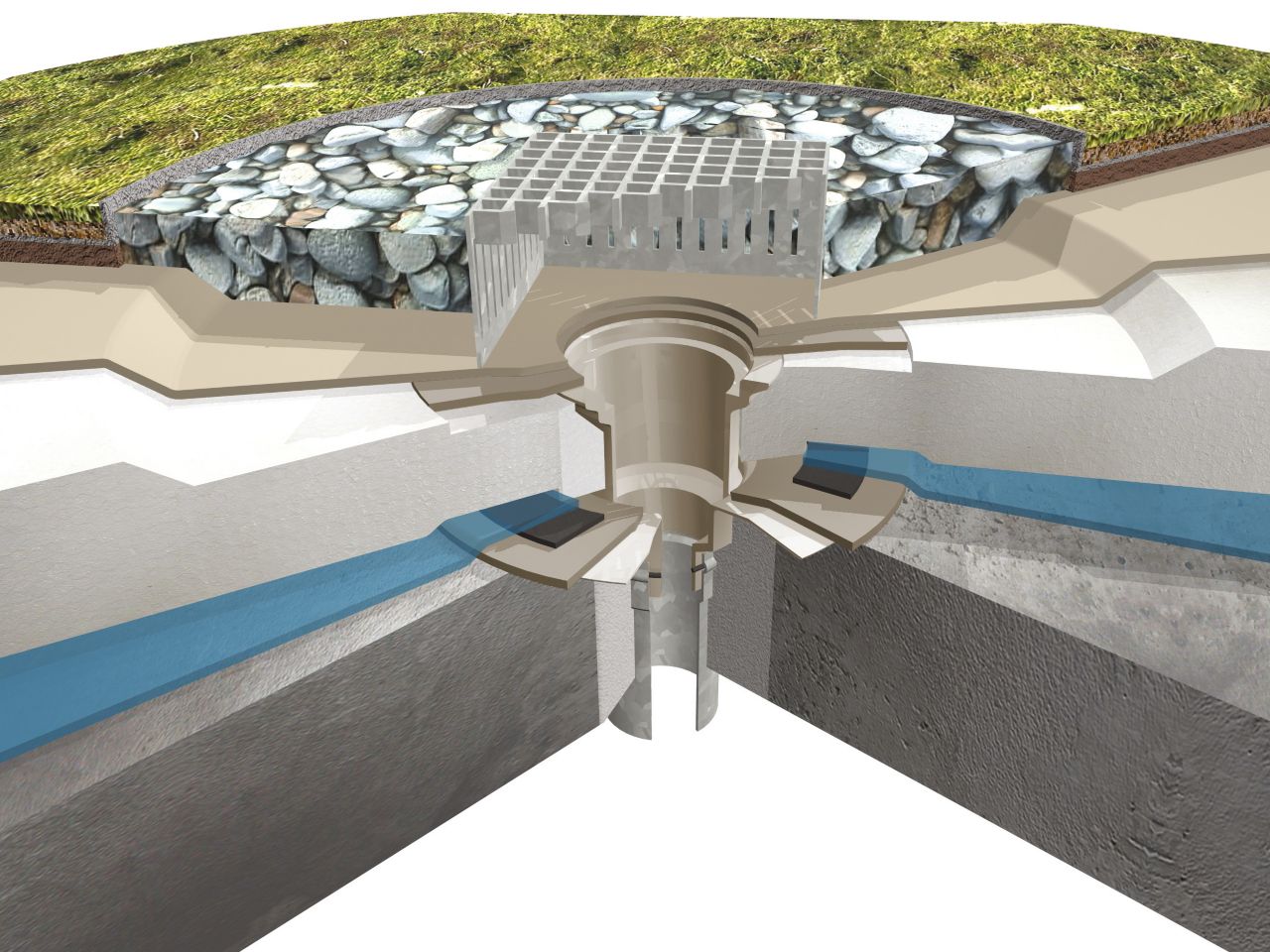 Solutions for Green Roofs
Sika has proven a track record of over 30 years with green roof construction. All of the Sikaplan and Sarnafil waterproofing membranes used in these systems are:
Resistant against biological and micro-organisms
Fully resistant to root penetration
Sikaplan and Sarnafil can be installed in most weather conditions, even in minus temperatures. This gives a unique flexibility to contractors, their clients and designers
Soil with a minimum weight of 80 kg/m2 provides the necessary wind uplift resistance, eliminating the need for any additional mechanical fastening
Sika's experts provide assistance in your project milestones if needed, including design assistance to architects and specifiers and authorized applicator training
The two component spray applied Sikalastic® are also ideally suited to green roof systems:

These systems have full surface adhesion to the substrate, eliminating the risk of lateral water flow under the waterproofing system, so that any potential leaks from future damage can't spread along the roof surface and therefore they can easily be identified and re-sealed.
Fast machine application and curing with 2-component PU material
All Sika's liquid membranes used in green roof construction have excellent root and micro-organism resistance
The products can be applied directly on to prepared concrete decks and so they are ideal for inverted roof build-ups
Sika's experts provide assistance in your project milestones if needed, including design assistance to architects and specifiers and authorized applicator training

SikaBit® PRO T-240 RT is made up of distilled bitumen modified by  elastoplastomeric polymers in order to increase the durability and the resistance to high and low temperatures.
Torch applied waterproofing membrane with an anti root additive specially designed to protecting roof gardens, sunken works and gravel covered roofs.
Resistant to chemical effects of humid acids and fertilizers, allowing the membrane to be in direct contact with the soil or where there is risk of the system being attacked by roots.  
You May Also Be Interested In