Joint Sealing
Joint Sealing
Technical Articles Publications
The application properties of sealants have a direct impact on the efficiency, reliability and appearance of the joint sealing job.
DESIGNED FOR EFFICIENT APPLICATION – KEY APPLICATION ADVANTAGES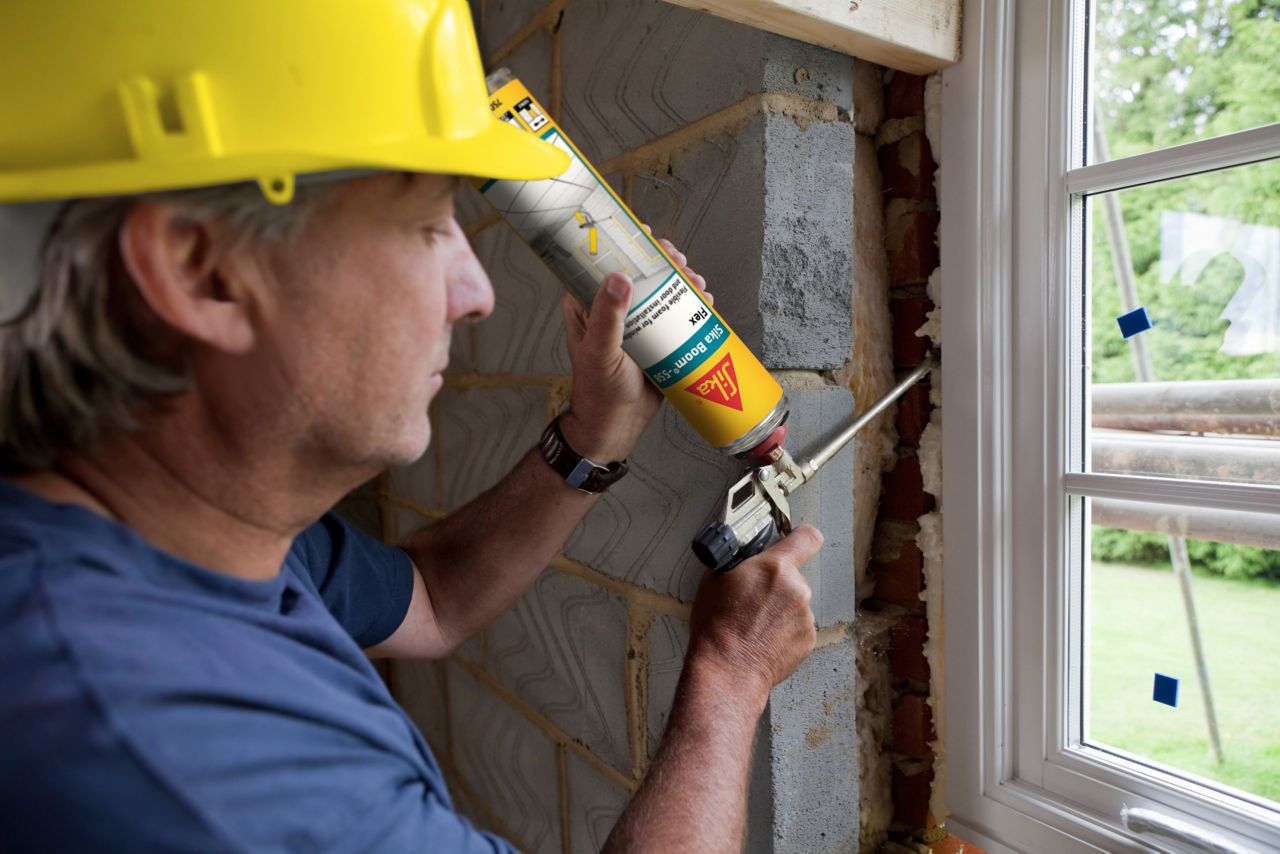 LOW EXTRUSION FORCE
For efficient application the sealant
must be easy to extrude – even at low
temperatures.
SHORT CUT-OFF STRING
Avoid unnecessary cleaning. Long cut off
strings will mess up your construction
elements and permanently stain
them.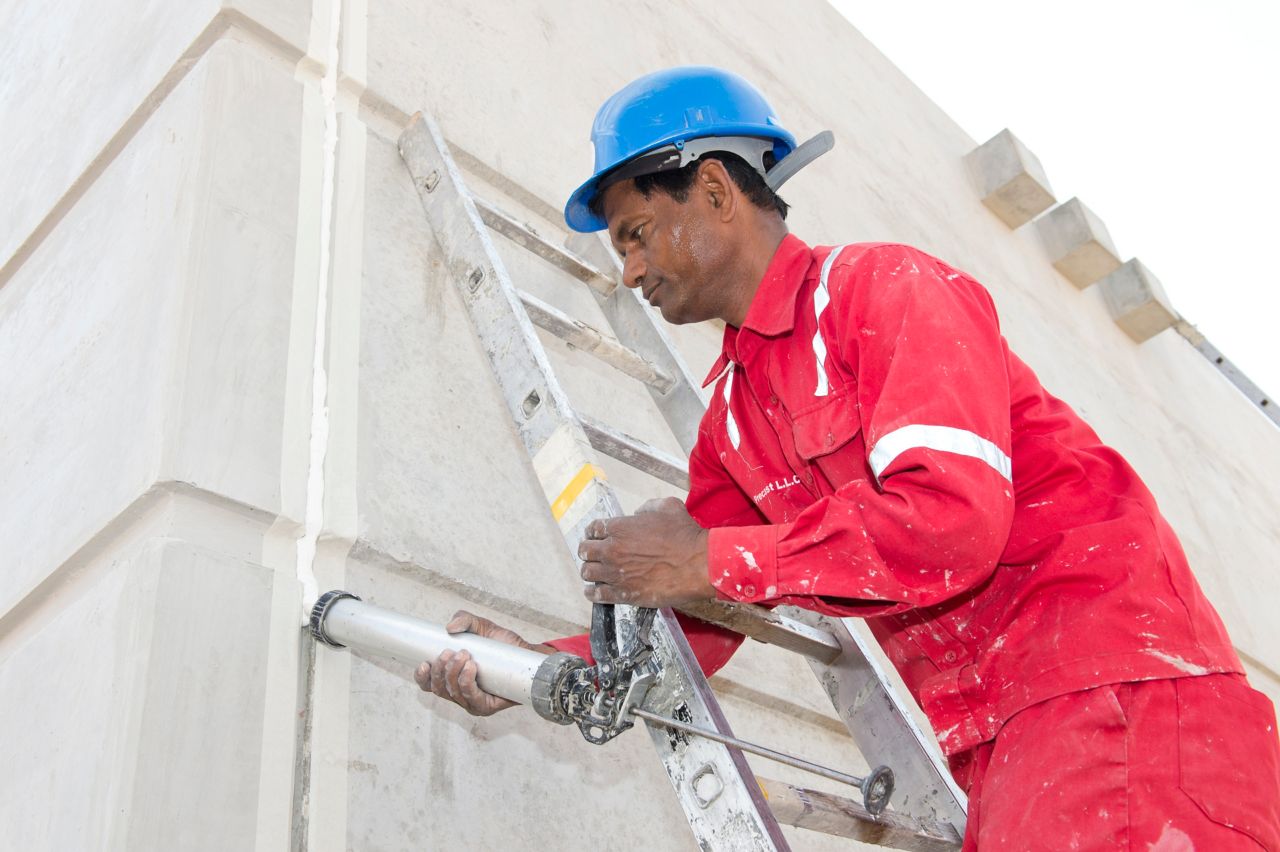 NON-SAG BEHAVIOUR
Sealants must stays where they are
applied. Non-sag behaviour is essential
when the joints are wide and in a vertical
or overhead position. The rheology
of Sika's facade sealants is designed not
to low or sag after application.*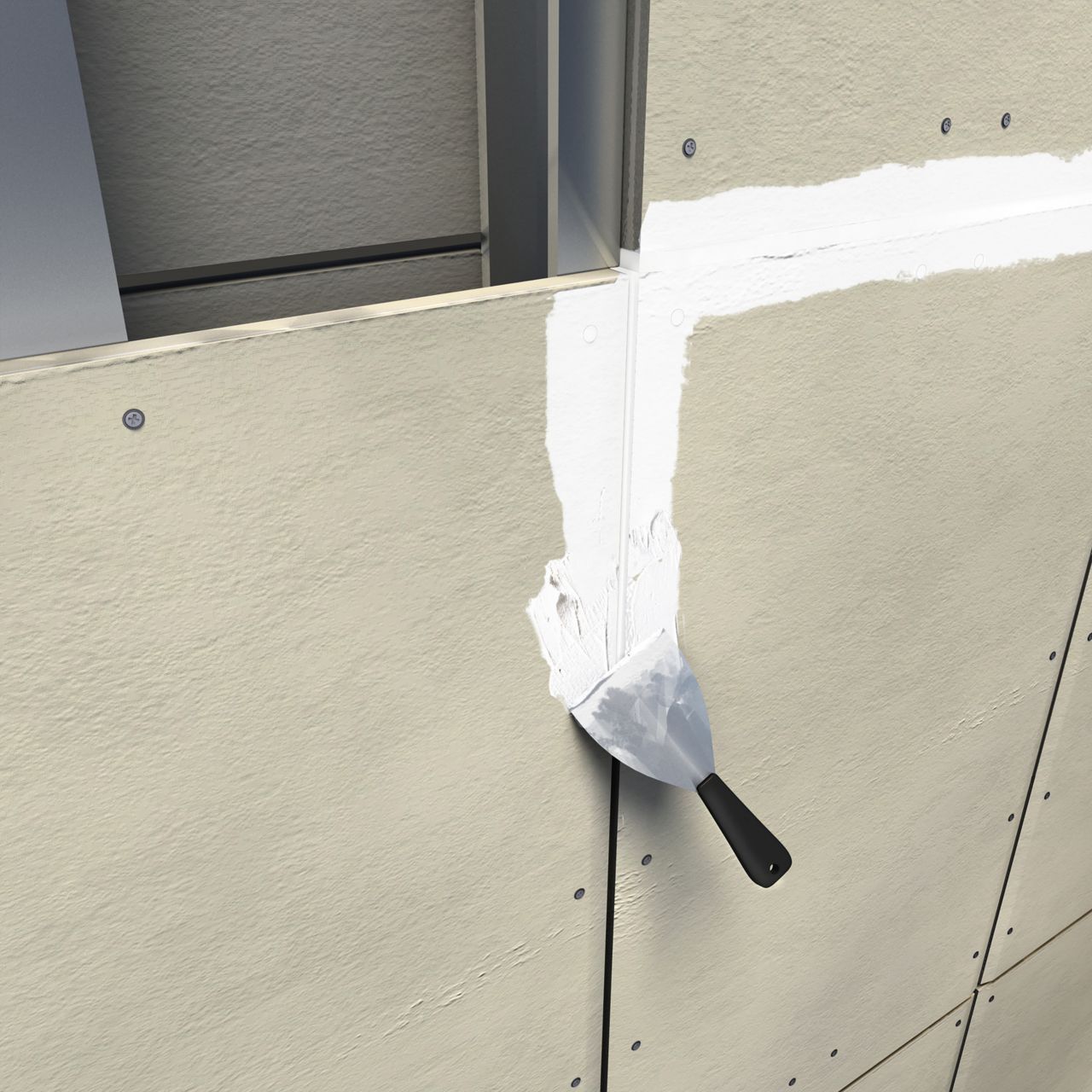 GOOD "BODY" AND TACK-FREE SURFACE
To achieve a visually attractive inish
the sealant must be easy to tool. Sika
sealants stand out due to their good
body, tack-free surface and suicient
tooling time, even under warm and
humid conditions – the prerequisite to
perfectly shape and smooth out the
sealant surface.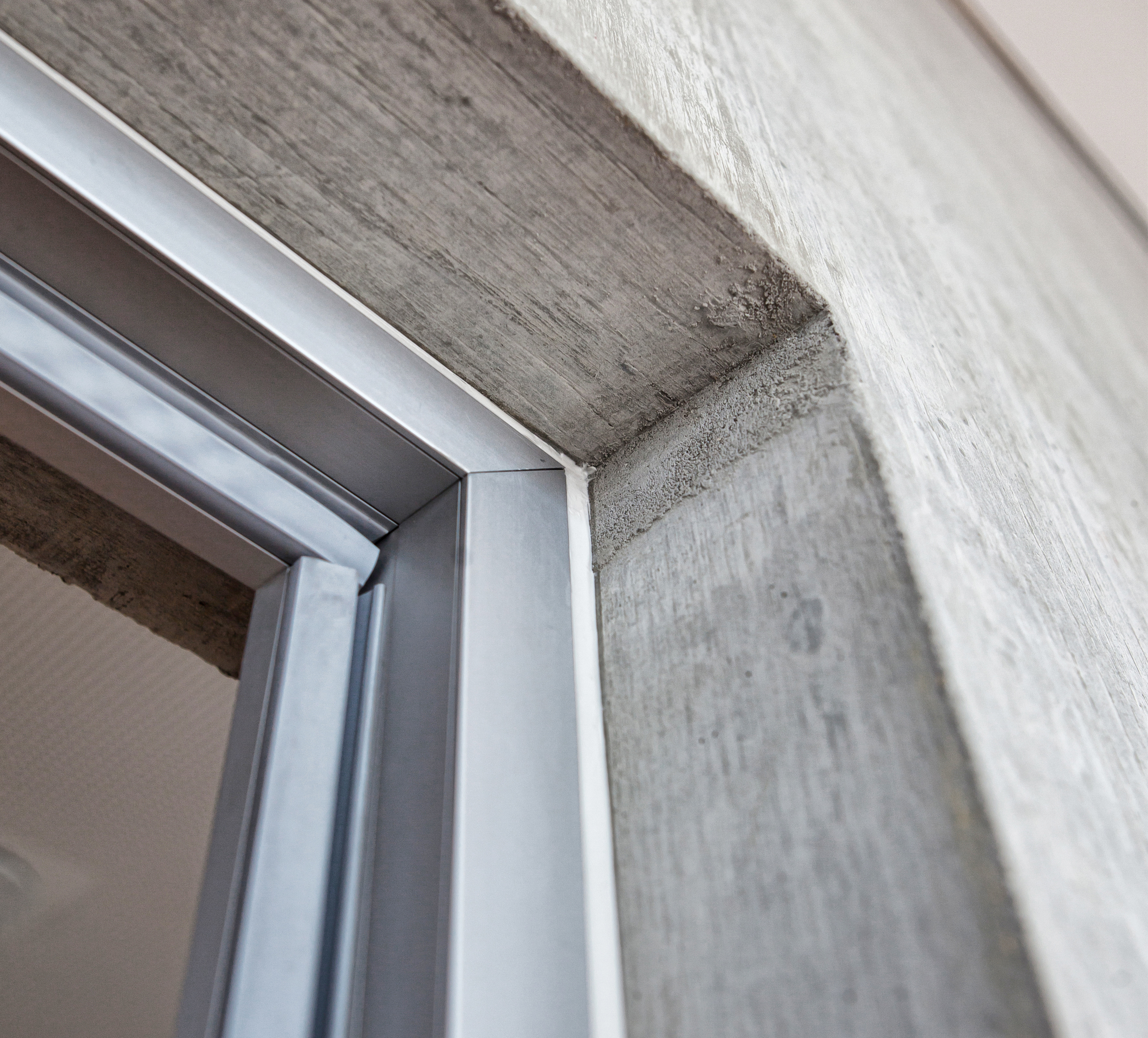 LOW SMELL AND LOW VOC
Being exposed to badly smelling products
and volatile organic compounds
(VOC) all day will make you feel bad.
When creating our products we take
care that their smell is not disturbing
and the VOC meets the stringent market
requirements.